Talent wins games, but teamwork and intelligence wins championships."
― Michael Jordan
| | |
| --- | --- |
| | Our business partner and friend in West Africa is Mr. Chuks Melville, CEO of Springville Management Consulting Limited. The consulting and business development company is based in Gambia as well as in Nigeria. Together we are offering executive education, management trainings and corporate development. Moreover Springville has proven to be an outstanding partner and expert in the equipment, construction and real estate business. For more information see: http://springvilleconsulting.com/ |
| | |
| --- | --- |
| | We are excited about the enormous business opportunities in Africa and announce a strategic B2B partnership with South African company Upbeat Marketing. Upbeat is a strategic marketing consultancy headquartered in Sandton- Johannesburg (South Africa). It offers research and consultancy, training as well as business development services to private and public enterprises with a Pan-African vision. Upbeat marketing offers its solutions in both English and French. |

Mayger is the market leader for business solutions, consulting and business development in the Ukraine. We are delighted about this partnership that allows us to more effectively address market interests in Eastern Europe.

---
| | |
| --- | --- |
| | With offices in Ghana and Nigeria Filson Consulting is are one of the world's foremost providers of consulting, technology and outsourcing services in a multidisciplinary setting with specialty in Energy, Environment, Ecology, Industry, Agriculture, Transportation and Engineering. Our mission is to bring together experts in all the sciences to diagnose the problems and identify the challenges facing the world and subsequently provide solutions to them using the state-of-the-arts technology, robust methodology, and ethically acceptable procedures that underpins our sensitivity to environmental, political and social values. |
Our strategic B2B partner Africa to America Productions drives the exchange of business delegations between Africa and America. We are honored to be working together on business events, NYBC Academy corporate training as well as joint business delegations.



---
| | |
| --- | --- |
| | The Africa Global Chamber of Commerce is a powerful partner when it comes to getting the word out and having a platform to discuss the issues that matter from women empowerment, education to infrastructure and energy. We want to bring dialogues and opportunities to key stakeholders. Together we teach today`s leaders for tomorrow`s problems. |
| | |
| --- | --- |
| | We are part of the African Entrepreneurs Coalition because we believe that entrepreneurship is the force that will most help Africa`s economies to thrive. With the ingenuity of entrepreneurs who apply modern management techniques and technology and with int. networks and knowledge exchange can we make the greatest difference. |
| | |
| --- | --- |
| | Our IT & design partner Feathernet creates amazing webdesign, IT and other design solutions at the best price. Feathernet offers design solutions and other web and IT solutions in great detail, fast and with high quality. Our partner web design company has expertise in all streams of web design and development services and we are happy to recommend their services and to partner on projects. |
Our Global Offices and Partners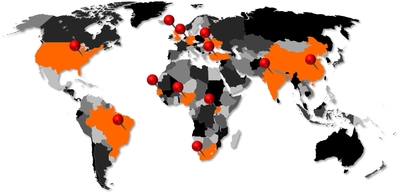 Selected References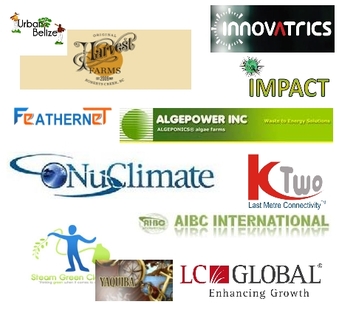 Technology Solution Providers:
We have worked with numerous innovators in their field. These companies are developing new technologies and applications in lighting technology, greenhouses, agriculture, air conditioning, steam cleaning or security systems.

Service Providers:
We have helped service providers, consulting and training companies to define their market niche and brand, to craft strategies and improve their business models.

Complex Int. Projects:
When it comes to business planning, project management, strategy formulation and partnership building we could help companies from Belize, India, Africa to the Bahamas.

Key Services:
Market Research - Successful growth strategies - Marketing Campaigns - Project Management - Business Planning - Executive Coaching - Team Training - Organizational Development - Business Development - Sales Training and Implementation - Market Entry - Distribution
---